High Ropes Team Building
Do you want to challenge your team? Encourage them to face challenges together and rise to those challenges through communication, support and Team Work. Then our High Ropes Team Building may be just what you are looking for. Great Corporate day out  to really get your team talking and laughing and with a real sense of achievement.
Select  3 of the following challenges for a half day of fun adventure.
Not sure which to select – simply tick High Ropes Team Building on the form below and we'll talk to you about which would best suit your team.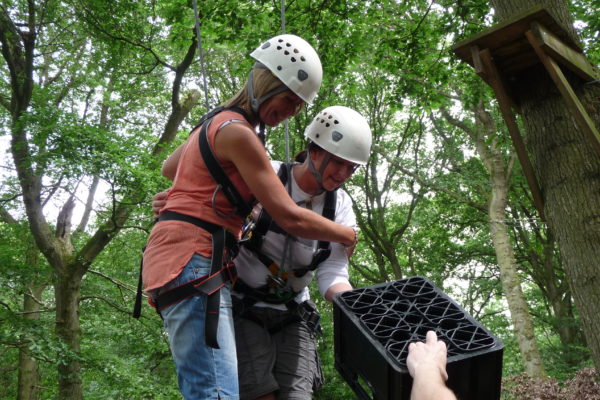 Crate Stacking
Work as a team to stack the crates as high as you can. But remember you have to stand on top of your tower. The whole team is involved, great for Company Team Building &  School activity days. Can you beat the Oaker record?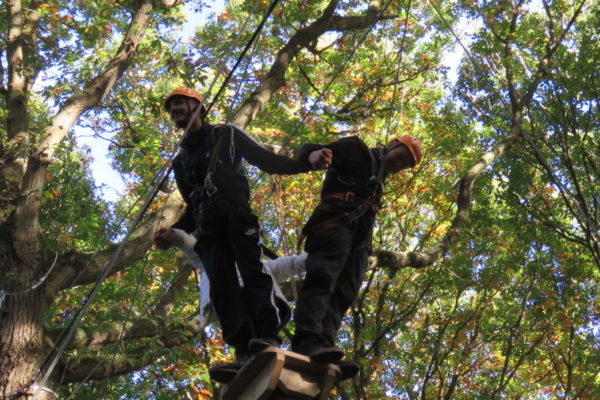 High All Aboard Team Building
Can 4 of your team scale the totem pole to the small platform? Team Building activity combining communication, cooperation and trust – with a little bravery. To achieve this as a team can only make your team stronger.
Suitable from 14 years.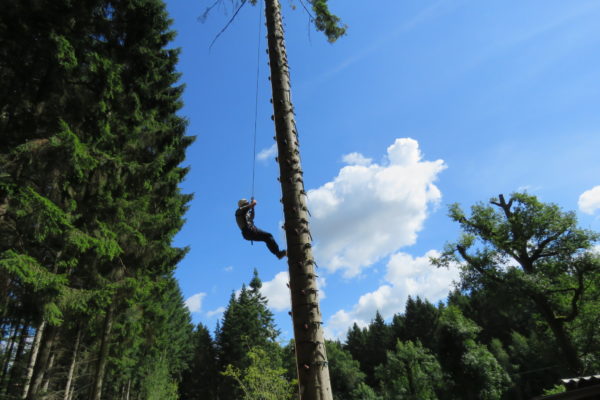 Monkey Climb
Our Monkey Climb activity is set on 2 tall fir trees. Scale the trees to a height of 20m, the higher you climb the more nerve you need. The rest of your team assist with the belay, ensuring the climber's safety as they head for the sky.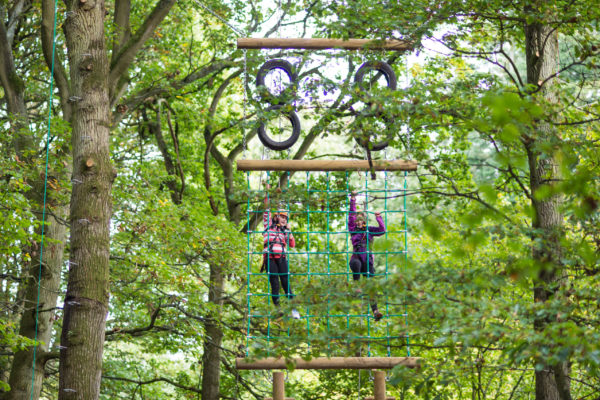 Gladiator Challenge
Great Climbing Challenge set among the trees. Challenge your colleagues as 2 climb at once while the rest of the team are responsible for belaying the 2 climbers. Take on each new element as you climb higher and higher. Once you've mastered the skills – race to the top. Popular for company days out and Team Building days.
All you need to know
To create your team building event select 3 activities on the form below, or if you are unsure simply select High Ropes Team Building Event and we will talk to you about what will be most suitable for your team.
We do not mix groups so your party will  complete the challenges as an exclusive group with your own instructor on hand to guide you.
Please note we can not accept anyone weighing over 18.5 stone on any of our High Ropes Activities.
Bring With You
Sturdy footwear e.g. trainers. Flip, flops or sandals are unsuitable
Tie long hair up
Comfortable clothing suitable for the weather.
A sense of adventure & willingness to work as a team.
We have it Covered
Our High Ropes instructors hold ERCA Qualifications (European Ropes Course Association), and attend annual refresher courses and regular assessments throughout the year.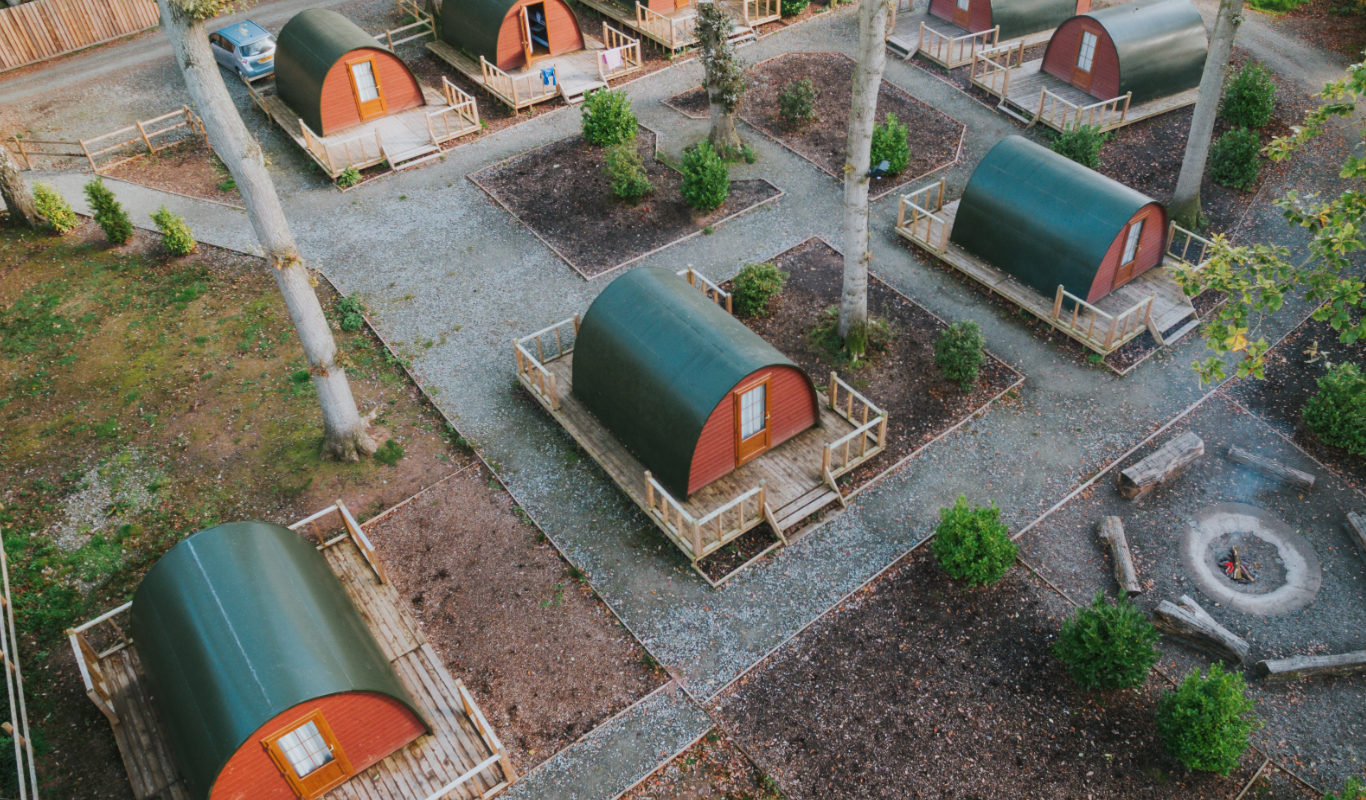 Corporate Camps
Turn your High Ropes Team Building event into an overnight Adventure. You can rent our Glamping Village exclusively for your Team.
Find out more