Bouncy Castles For Hire
We have 3 styles of Bouncy Castle for hire – great for children's birthday parties, christenings and family parties. the Tiny Tots and A-Frame can both be collected and fit in a standard size hatchback car with seats folded down. They are collected from our activity site in Kingsland.
Please note all of our inflatables can only be used outside on grass or astroturf, or inside in village halls/ sports halls.
THEY CAN NOT BE USED ON TARMAC HARDSTANDING.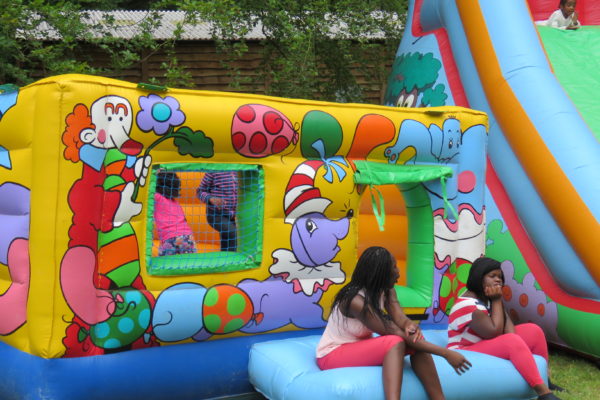 Tiny Tots
(3m x 3.6m x 1.8m high)
This castle is designed for toddlers from 2 to 5 years old, it is completely enclosed with a 2′ x 2′ entrance port, and the 2 windows have a safety feature in that they are roped off so as to prevent children from falling out. It is easy to erect and is very transportable and ideal for indoor use.
Day hire £55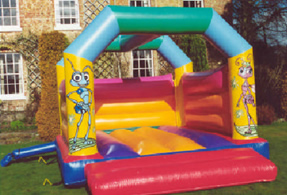 A-Frame Bouncy Castle
(3.6m x 4.5m base, 4.5m high)
Designed for 4-year-olds +. Ideal for Kids parties, village shows etc. It is easy to erect and is very transportable and comes with an optional safety mat.
Day hire £55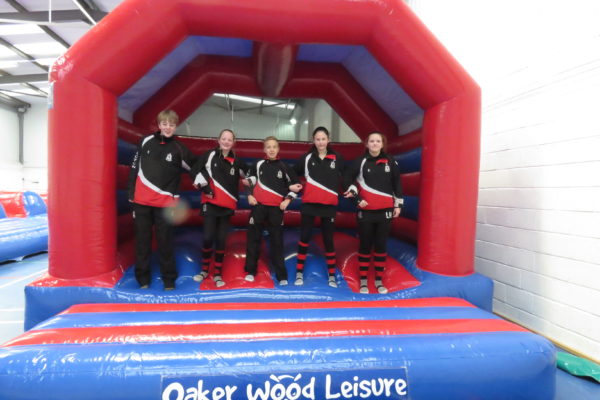 Large Bouncy Castle
 (4.6m x 4.6m base, 4.6m high)
This larger bouncy castle needs to be delivered and erected by Oaker Wood staff. Please contact us for a quote based on your location and length of the hire period.
Day hire – please contact us for a quote