Inflatable Slides, Sumo Suits
GIANT SLIDE, SUMO SUITS & INFLATABLE GAMES
We have a fantastic selection of inflatables for hire, from Sumo Suits to slides, to the amazing Last Man Standing just like Total Wipe Out!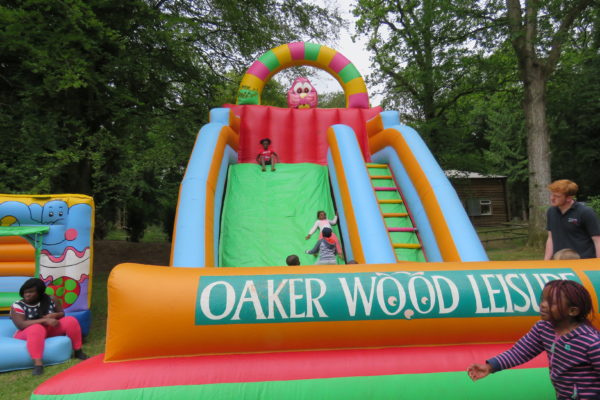 Giant Slide
Ideally suited for 4 years+, our Giant Slide is accessed from the front by climbing the foam ladder to the top platform before sliding down the mat. Ideal for private parties, schools and village fetes.
15′ x 30′ x 40′ high
Needs to be delivered and erected by Oaker Wood staff. Please contact us for a quote based on your location and length of hire period.
DAY HIRE FROM £155 + DELIVERY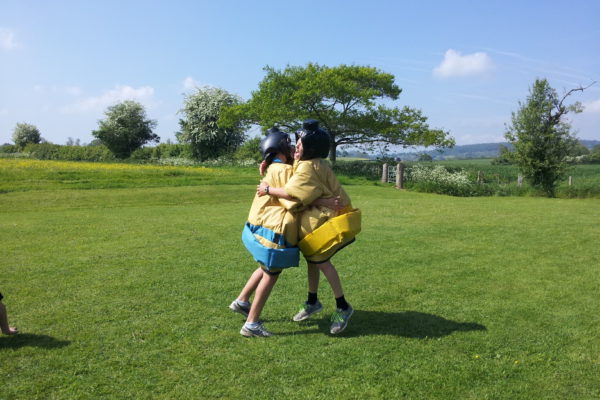 Sumo Suits
A great edition to fetes and parties. Simply pop over your head and you are instantaneously transformed into a Sumo Warrior! The objective….to push/throw your opponent out the ring/ Off the mat! Sumo Suits, protective headgear and mats provided.
We have both Junior & Senior size Sumo Suits for hire. Junior Suits are suitable from approx 7-12 years, and Senior Suits from 12+.
day hire £100 (CAN BE COLLECTED)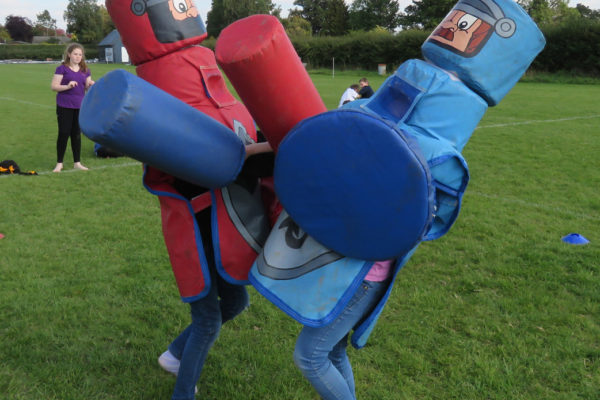 Knock your Block Off
A head to head battle of strength and balance. Each contestant wears a slip-on padded medieval-style vest complete with removable foamed filled helmet which is velcroed on to the head of the vest. Each contestant is armed with a padded shield and a foam-filled battering ram. Your aim is to knock your opponent's helmet off before yours falls to the floor.
£100 (CAN BE COLLECTED)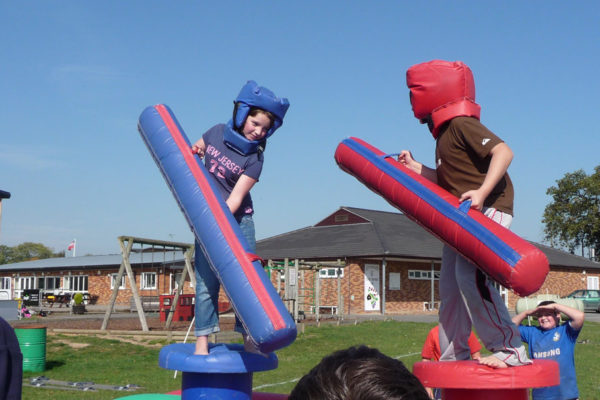 Gladiator
Can you be King Of The Podium? Your aim is to knock your opponent from the podium before you hit the deck! Armed with "foam" filled battering ram you will need both strength and stamina ………..oh and a good sense of balance!
£155 + DELIVERY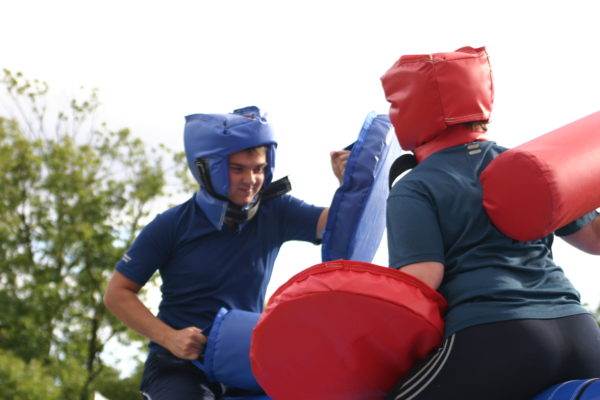 Pole Joust
Based on the popular "Greasy Pole" this is the far more flexible inflatable version, armed with a pillow and a shield the winner is the competitor that can stay upright! Great fun, and a real winner for audience and competitors alike.
£155 + DELIVERY
The following 2 inflatable games can only be hired when supervised by Oaker Wood staff.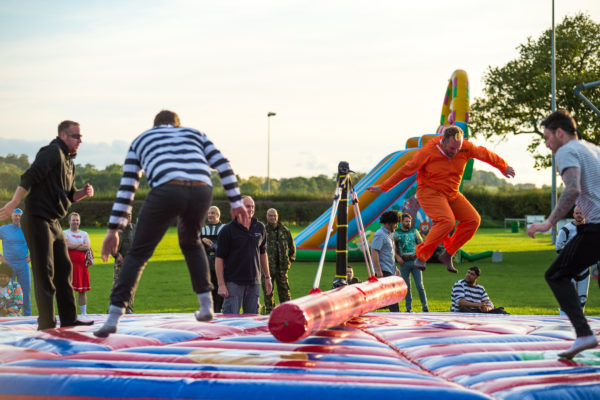 Last Man Standing
NEW – Last Man Standing Challenge. Who can stay standing the longest as the arm spins faster and faster?  Up to 8 people can take on the challenge at the same time.
9.5m x 9.5m
Price:
Please contact us for a quote for your event.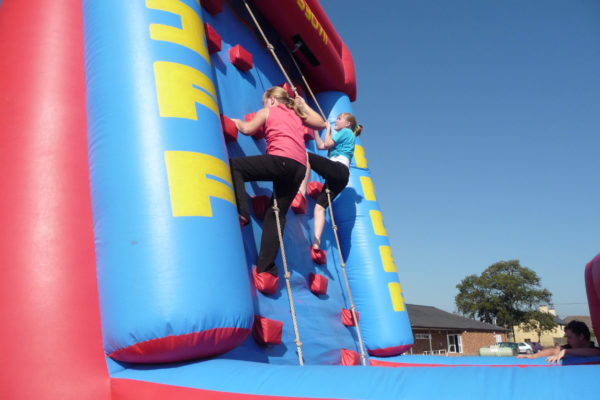 Cliff Hanger
An Obstacle Course with a difference! With Cliffhanger the only way is up! using the footholds and climbing rope to assist you, you have to scale the climbing wall to the top, ideal for team events and competitions.
Price:
Please contact us for a quote for your event.
Inflatable Enquiry
Please complete the form below.  Please include your postal address/postcode & the timings of your event to enable us to provide an accurate quote.